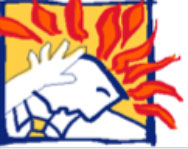 Why is neuroscience so intereresting in a coaching process?
In the last six months I have held the workshop "In harmony with your brain» many places in Norway, Bergen, Lillehammer and Hamar. Just to illustrate this connection between brain, personal development and coaching.
In recent years, it has happened a lot in brain research. While scientists have previously thought that the brain did not change after the first years of life, we now know that it is plastic. Ie that it develops. The more it is stimulated properly, the more it develops. To quote the Nobel Prize winner May-Britt Moser:
«We are at the threshold of a knowledge revolution about the brain and the interaction between body, genes and the environment.»
The brain has a much greater ability for renewal and development than previously thought, says the research. We have about 86 billion nerve cells in a human brain. We do not get more brain cells.
The synapses are the connections between the nerve cells. But it is in the synapses, that is, the place where the signal is transferred from one nerve cell to the next one can get more of. The more synapses, the more single cell networks your nerve cells can contribute.
Making new lines in the brain is like stepping up a new way. It's so much easier to go the way we usually go. Which over the years has become an autostrada in our minds. Therefore, it is first necessary to raise awareness of what we actually think and do. Secondly, recognition that we have a choice and knowledge of what we can do to make it a new path easier for you and your brain. Inherited habits and thought patterns can not easily override. This is where coaching comes in.
Through coaching, we create this awareness and knowledge of what we can do to create new nerves. Retrieve values ​​and visions, reflect on who you are and what you want, and find great goals and solutions.
This and much more will also be the subject of courses in Hungary in 2018.
Dette og mye mer blir også tema på kurs i Ungarn i 2018. Click here to read more about the course.