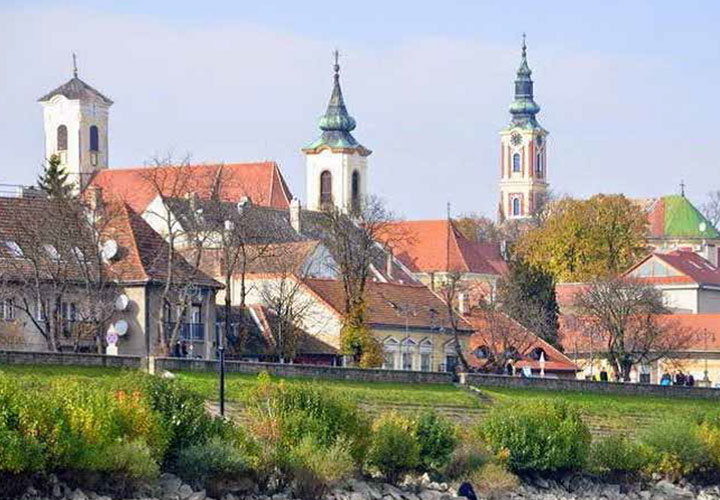 THURSDAY AND FRIDAY 31 May – 1 June 2018
Szentendrè in Hungary is a cozy, intimate art and cultural city, with typical Baroque-style buildings. Following a mentorship assignment in 2014 and a management course in 2017, a new course is scheduled for 2018.
Theme on the course:
Model for personal and professional development in 7 steps
In harmony with your brain – new thinking patterns / innovation
History, brain research and brain structure
Hemispheres and integration between them
The balance between being & doing
The intuition system as a resource
Exercises and demo
Tools to bring along
 Networking
Culture and history
Through inspiration, creativity and dedication, I, as a course leader, will share my life-wisdom, expertise and experience from business, society and politics and from this lovely town.
Some of the participants' statement from the course in 2017:
The biggest benefit was to meet other leaders with their stories and challenges. Together we shared thoughts, and I was inspired by the community and what happened between us in Hungary.

The course gave me through participation in exercises, role playing and reflections a greater awareness in my role, function and my own possibilities.

Eva is a great and knowledgeable course leader. She makes people relax and you feel in her company. The humor is very present and it is nice to be close to her.

The curator is professional and generous. The course is recommended.

The city center was an experience in itself. So incredibly awesome, and friendly attentive people everywhere. For someone who has been to Hungary several times it was new and exciting to discover the art and culture city of Szentendre. Walking distance to everything, plenty of cafes and eateries and much more and looking for both nature and ancient history.
Price: NOK 3950.
Course day 1, Thursday 31 May 2018, at. 14:00 – 19:00
Course day 2, Friday 1 June 2018, at. 09:00 – 15:00
There are direct flights with Norwegian Thursday May 31 from Oslo at 9:00 am arriving in Budapest am 11:30. From there approx. 30 min by train or taxi. The same goes for Wednesday, if you want to come one day ahead.
Travel, board and lodging are not included.
Course participants receive recommendations for accommodation.
As a co-assistant / assistant, I have the pleasure of joining me, CEO Hanne Sundby in the television company Fabelaktiv på Hamar. Hanne has been a resource in BeNow as a board member for many years.
If you are interested, contact eva@benow.no. The course is also delivered to groups according to special agreements.